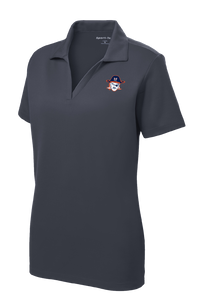 Show your Habersham Raiders Pride!
Printed on a Graphite Grey 100% Polyester flat back mesh polo (moister wicking).
Please Note: All shirts are made to order after the online store closes. Due to industry supply chain constraints, some orders may take an additional 2-3+ weeks to prepare. We reserve the right to change the apparel to a similar item if stock is not available once the store closes.
Order Deadline is October 9th, 2022. All orders must be received by that date.